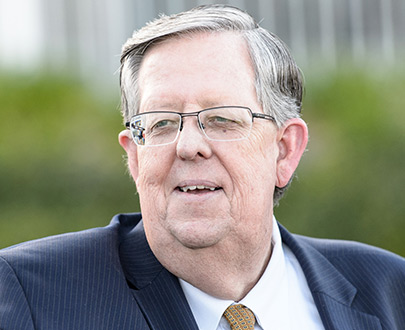 Art Barter believes how you get results is more important than the results themselves. To teach people about the power of SL, Art started in his own backyard by rebuilding the culture of the manufacturing company he bought in 2004, Datron World Communications. Art took Datron's traditional power-led model and turned it upside down; and together with his management team, began to serve first. The result: a small international radio manufacturer grew from a $10 million company to a $200 million company in six years. In late 2016, Datron received a record $495 million order which Art feels is a direct result of the companies SL culture.
As an authority on SL implementation, Art shares his expertise in business books, on websites, through podcasts and in blogs. Currently he authors a monthly column in the digital magazine Money-Inc.com. His experience with Datron's transformation to a SL organization is chronicled in the book, The Art of Servant Leadership. Art is the author of Farmer Able: A Fable About Servant Leadership Transforming Organizations And People From The Inside Out, The Servant Leadership Journal: An 18 Week Journey To Transform You and Your Organization, and The Art of Servant Leadership II: How You Get Results Is More Important Than the Results Themselves.
In 2015 Art was recognized to be one of the Top 30 leaders named to the John C. Maxwell Leadership Awards. He has also been named by the Trust Across America organization as a "Top Thought Leaders In Trust" for 2017 and 2018.
Popular SL Topics
Select from one of our popular topics below, or call us to create a customized presentation to fit your program's needs.
Video
CEO and Owner of SLI, Art Barter speaks on how SL has affected him on his journey to success and how personal intent plays a key role in making SL work for your organization.
Organizations that have invited Art to speak
Over the past 10 years, Art has presented to large audiences and small teams covering a wide variety of businesses and nonprofit organizations..